Liz Wells, April 14, 2023
AUSTRALIA exported 84,879 tonnes of chickpeas and 223,581t of lentils in February, according to the latest export data from the Australian Bureau of Statistics.
The chickpea figure is down 20 percent from the 106,183t shipped in January, but the lentil figure is up 83pc from the 122,464t shipped in the previous month to what is believed to be a new monthly record for Australia.
Bangladesh was the biggest market by far for chickpea exports, taking 56,957t, or 67pc, of the total, with Pakistan on 10,506t and the UAE on 6583t the second and third-largest markets respectively.
India was the major market for lentils, taking 122,504t, or 55pc, of the February total.
Bangladesh on 47,156t was the second-biggest market for February-shipped lentils, followed by Sri Lanka on 15,745t.
Table 1: Australian chickpea exports in December 2022 and January and February 2023. Source: ABS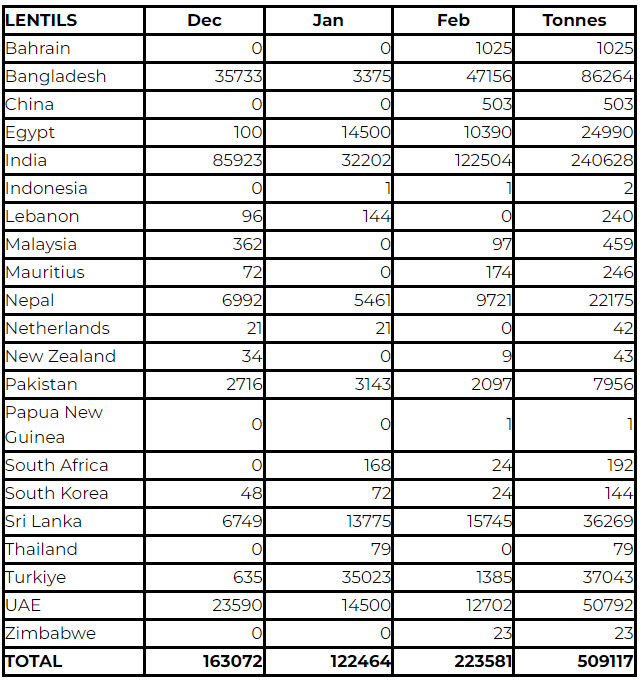 Table 2: Australian lentil exports in December 2022 and January and February 2023. Source: ABS
Source: Grain Central