AUSTRALIA exported 44,962 tonnes of chickpeas and 105,112t of lentils in July, according to the latest data from the Australian Bureau of Statistics (ABS).
The chickpea figure is more than double the 21,276t shipped in June, while lentil exports are up 43 per cent from June.
Latest figures show July shipments of chickpeas to Pakistan surged to 33,522t, a 376pc increase from June.
This indicates bulk as well as containerised exports went into this market, and shipping stems indicate this will continue as Pakistan looks to build stocks to combat the horrific impact of flooding on its own stocks.
Pakistan is traditionally a container-only market, but some whole or part bulk cargoes went there last year to reflect the expense and difficulty of getting containers into South Asia.
Nepal on 3682t followed by the United Kingdom on 1801t were the second and third-biggest markets for Australia's July-shipped chickpeas.
On lentils, Bangladesh stepped back into bulk buying, and was the destination for 47,788t, up from 2350t in June.
Second place for July-shipped Australian lentils by volume was India on 29,530t followed by Pakistan on 16,578t.
Volume to India is expected to tail off from August, when new-crop Canadian lentils will bite into Australia's market share.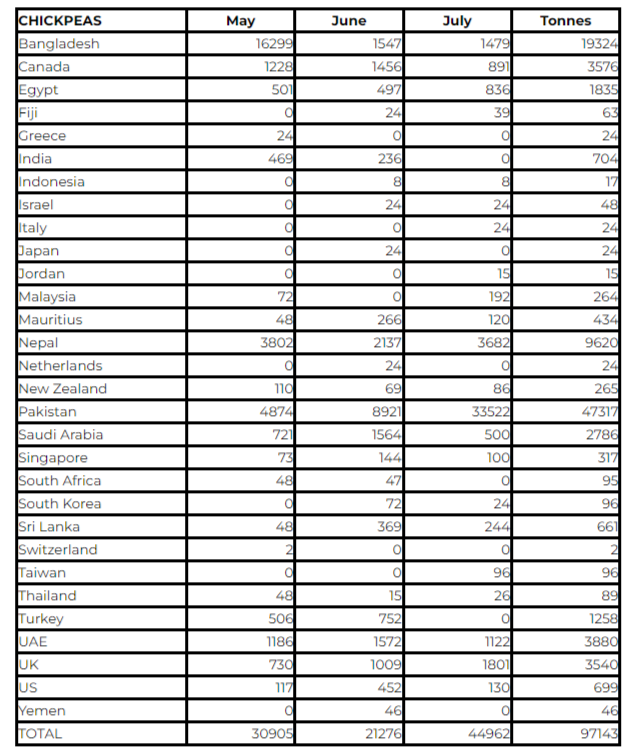 Table 1: Australian chickpea exports for May, June and July 2022. Source: ABS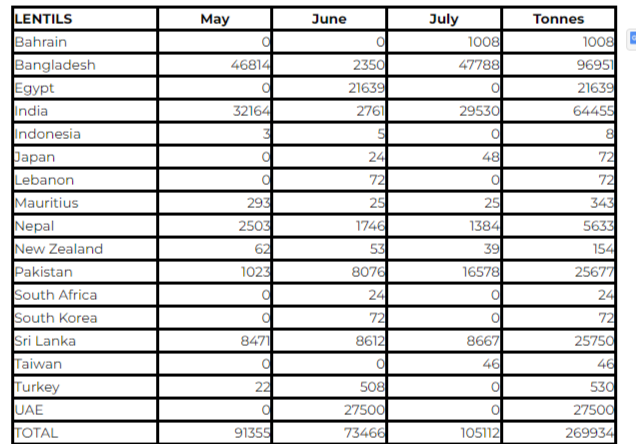 Table 2: Australian lentil exports for May, June and July 2022. Source: ABS
Fuente: Grain Central